Design phase in Estonia: geodetic and geological surveys will be carried out in four parishes during this year
Preparations for the detail technical design of Rail Baltica continue, as site investigations are carried out in Kohila, Rapla, Kehtna and Northern Pärnumaa parishes. The fieldworks with necessary measurements and analyses began in May and are carried out by experts from three companies – OÜ Reaalprojekt, Reib OÜ and Rei Geotehnika OÜ.
The results of these studies provide necessary information to design a secure and durable railway. Particular attention will be paid to the different transitions between railway bridges and roads in order to make the solutions technically as optimal as possible.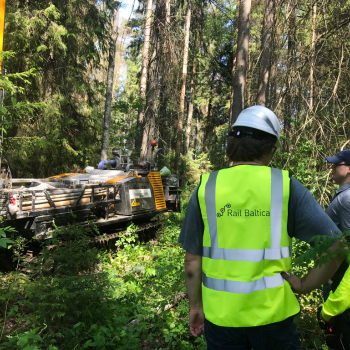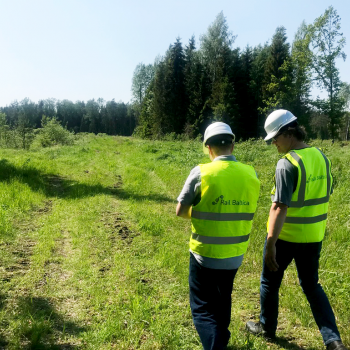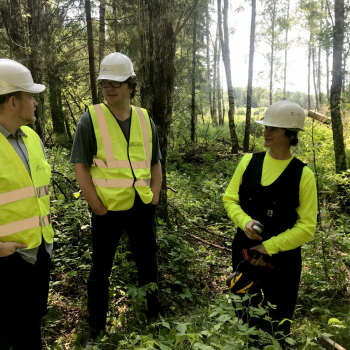 Why are these site investigations important?
Site investigations are necessary to examine the condition of the ground where Rail Baltica mainline will be designed. It is important to be aware of the soil consistency and changes in the groundwater levels. All of this must be taken into account already during the planning phase in order to avoid frost heavings on the railway track. Thorough knowledge of the ground and soil will ensure the most efficient use of resources during the construction phase. Knowing the properties of the ground will help to identify the amount of embankment needed for the construction of the railway. Also, better knowledge of the environment will help to save further costs during its operational phase.
When is the field work scheduled?
Site investigations were carried out in Kohila parish from mid-May to June. Next, field works will take place in Rapla and Kehtna parish from June to August, and Northern Pärnumaa from August to October. Meanwhile, negotiations are ongoing with landowners whose consent is necessary for carrying out the studies.
One of Rail Baltica project's priorities is to sustain a healthy environment for both people and wildlife. These studies provide an important input to assess the environmental impacts of Rail Baltica, as well as to find environmentally sustainable solutions for the project.