Construction work on the Rail Baltica section towards the Latvian border begins
On 20 April, a symbolic road sign denoting the construction work has been installed in Čiūdai Village (Jonava District), which marks the official start of construction of the Rail Baltica railway infrastructure towards the Latvian border – the construction of access roads.
"The construction work on the future Rail Baltica railway section between Kaunas and Latvia starts today. In the coming months, we will also start the construction of the railway itself. This is a significant event in the history of Lithuanian railway infrastructure and an important step towards more convenient logistics for business and ecological transport in the implementation of the Green Deal policy. The created infrastructure will allow residents to move much faster and easier between neighbouring countries and connect with other European countries. In addition, the project is especially important for ensuring military mobility," said Karolis Sankovski, CEO of LTG Infra, a company responsible for the implementation of the Rail Baltica project in Lithuania.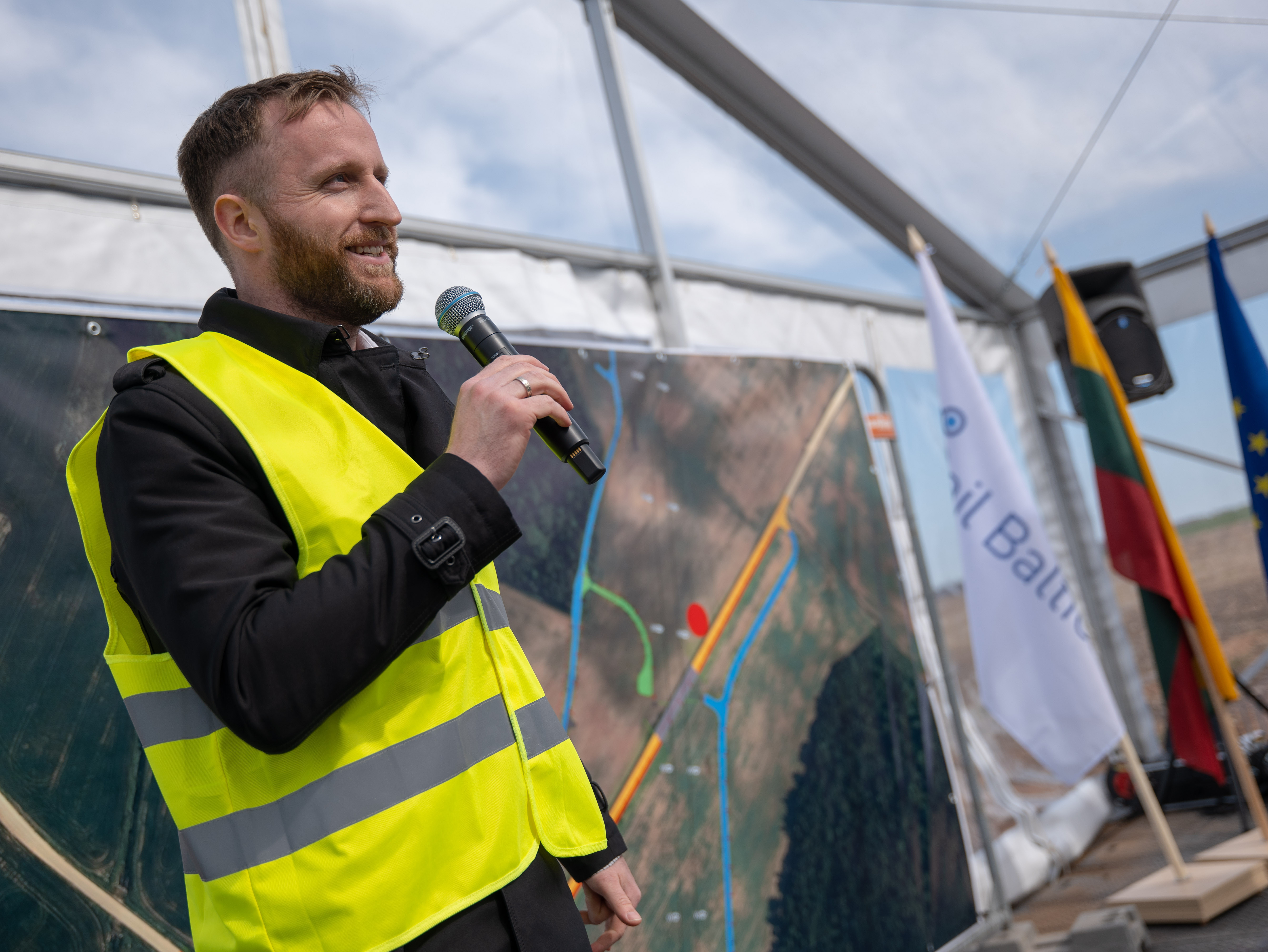 The installation of a special road sign marked the beginning of the works, during which local access and service roads will be built on the Rail Baltica railway section Šveicarija-Žeimiai (Jonava District).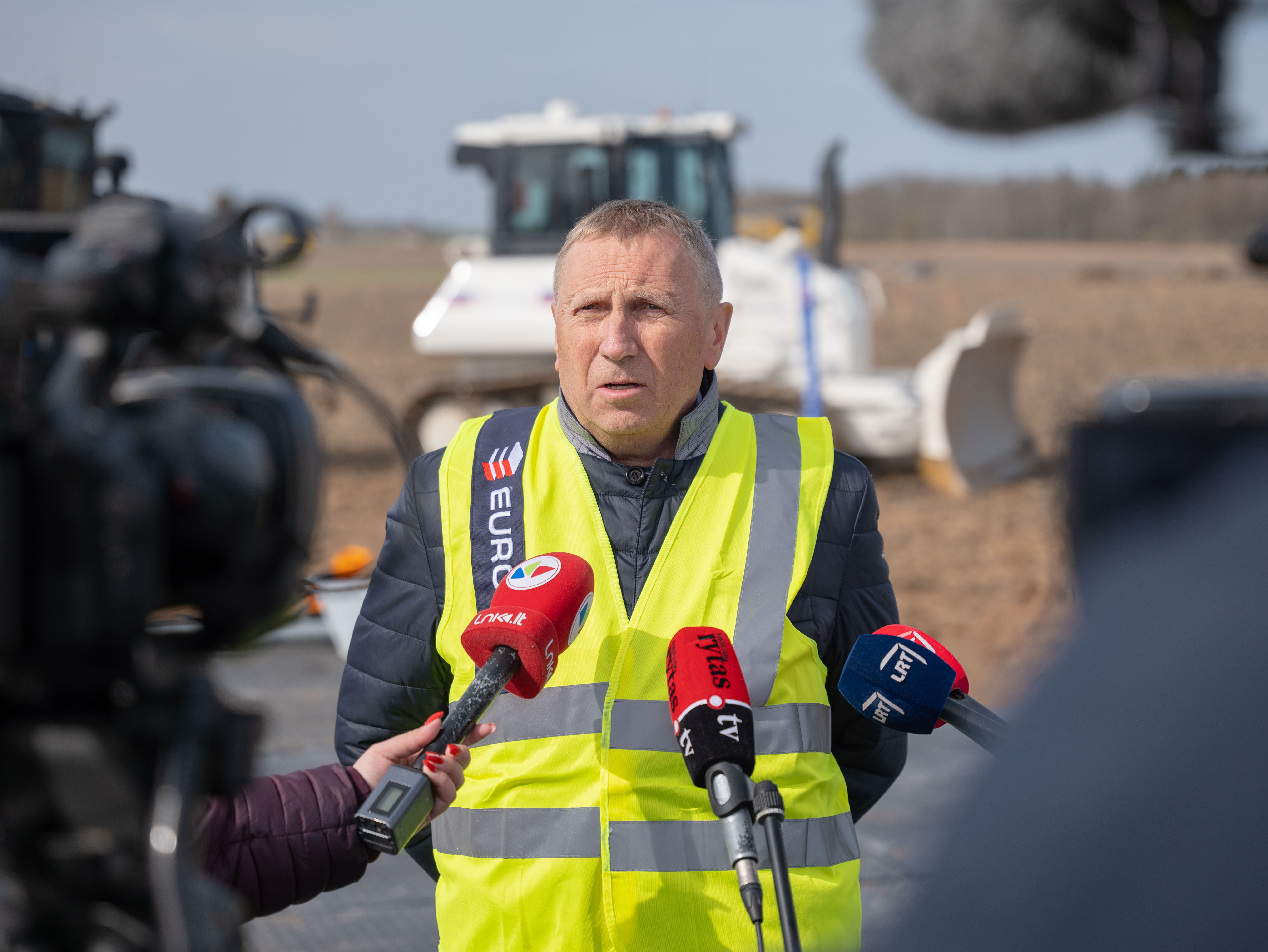 Eurovia Lietuva, the successful tenderer, will build a total of 16 new local access motor roads for the future railway, which will allow residents, upon completion of construction of the railway, to access their land parcels, and 2 service roads dedicated for the maintenance of the railway line. The total length of the new local roads will comprise approximately 18.3 km.
The sidings from access roads will be installed in places where it is not possible to install separate roads for the maintenance of railway infrastructure elements. According to the contract, the contractor will also have to install surface water networks, carry out the reconstruction of reclamation structures, and connect a pumping station.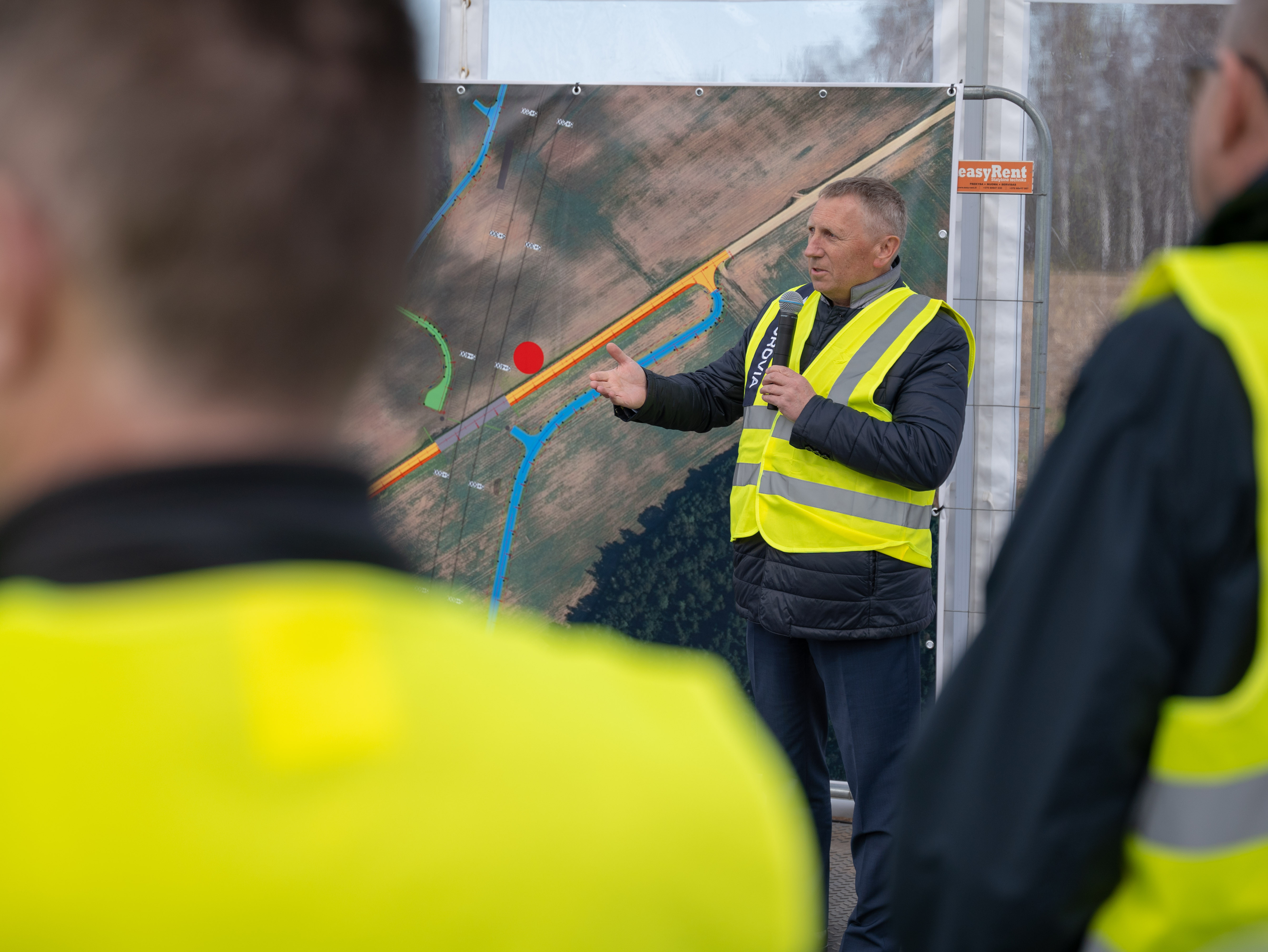 The contract provides that the works will be completed before June 2023 from the start of the construction; the value of the contract amounts to 6.6 million euros excl. VAT.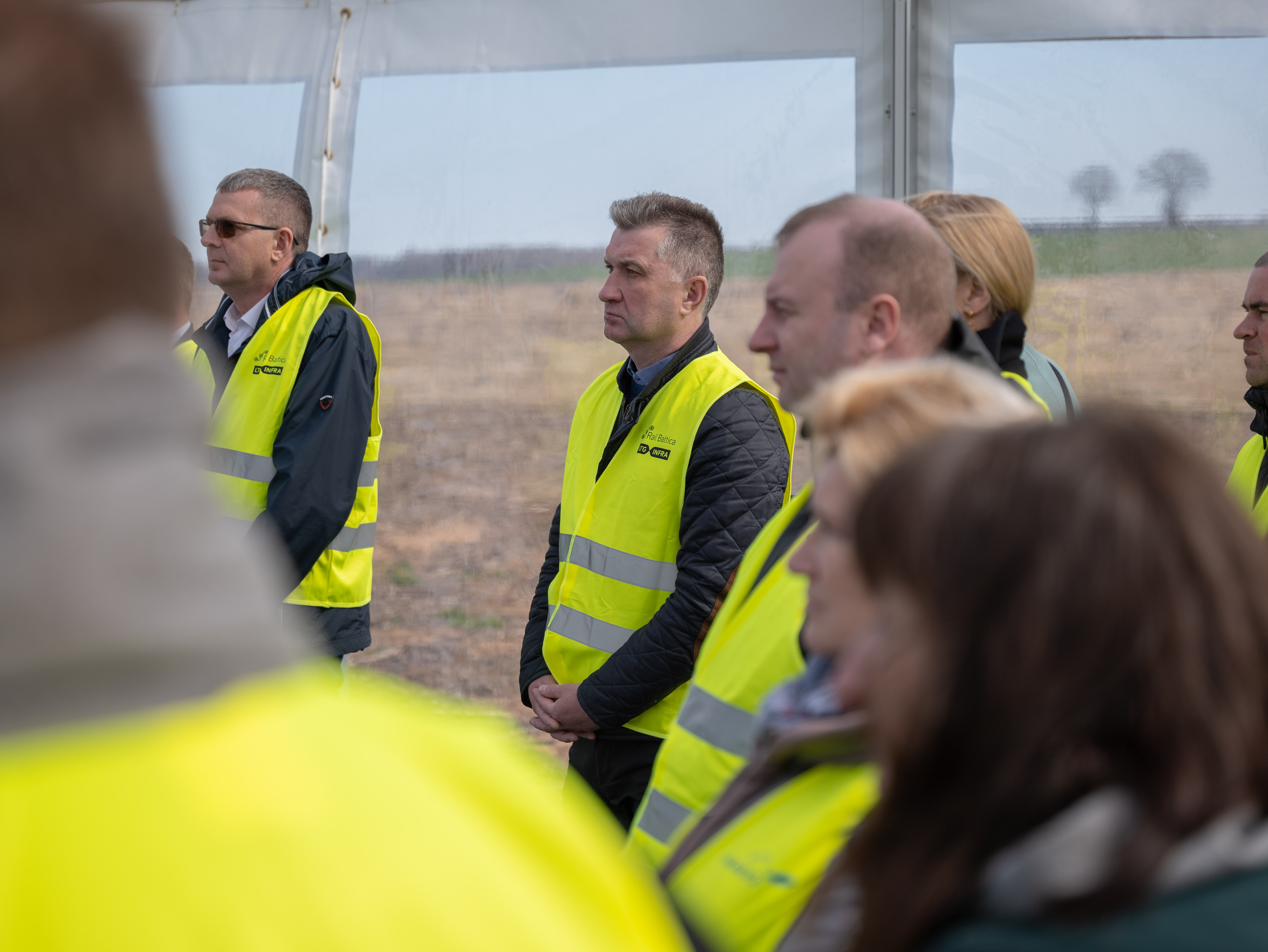 This year, it is also planned to start the construction of the railway bridge over the Neris River near Jonava. It will be the longest railway bridge in the Baltic States, stretching for more than 1.5 km.